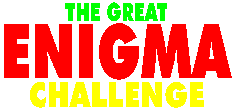 Jann Arden
With just a guitar, her real-life inspired words and her soul-tearing voice, this Canadian songstress is neglected by the rest of the world. Jann and her band make you stop and think as she rips at your heartstrings. Sit with a scotch in hand and just listen. Jann Arden has a huge career in front of her. Must-have titles include 'Living Under June' and 'Happy'.
Genesis
Few bands can claim the longevity and consistency that Genesis have enjoyed. Well before their time in the 70's, the five members of Genesis produced sounds that few other such bands could emulate. With the immense talents of Peter Gabriel, Phil Collins, Steve Hackett, Mike Rutherford and Tony Banks, these pioneers of progressive rock cannot be confused with their later pop-hit 'Invisible Touch'. Their entire back-catalogue has been remastered on CD. Must-have titles include 'The Lamb Lies Down on Broadway' and 'Trick of the Tail'.
Peter Gabriel
After leaving Genesis in 1975, Peter Gabriel embarked on a powerful solo career that built upon the brilliant contributions he made to his former band. Ever the polished performer, Peter blends a mastery of songwriting with a smoky voice and professional backing to produce albums of significance. Must-have titles include 'Peter Gabriel (Meltface)' and 'Peter Gabriel (Security)'.
Styx
Styx was indicative of America's version of progressive or art rock. With two lead guitarists and two lead vocalists, Styx was able to produce a variety of music styles while maintaining a core that led to the production of cohesive and vibrant studio releases. Live performances were electrifying and Styx was regarded as one of the best rock acts of the 70's and 80's. Must-have titles include 'The Grand Illusion' and 'Pieces of Eight' and the brand new 'Cyclorama'.
Supertramp
One of the 70's supergroups, Supertramp produced an impressive string of albums before the departure of co-lead vocalist and writer, Roger Hodgson. Consummate professionals, it would be a tragedy if their music was lost to the new generation. Must-have titles include 'Crime of the Century' and 'Breakfast in America'.
Manfred Mann's Earth Band
Many would know Manfred Mann's 60's hit, 'Doo-Wah-Diddy-Diddy', but far fewer would know that he was instrumental in producing some of the best renditions of Bruce Springsteen tracks on his albums. Did you know that Bruce originally wrote and recorded 'Blinded By the Light'? Well, it was Manfred Mann's Earth Band that gave it new life and made it a smash hit. Must-have titles include 'Chance' and 'Roaring Silence'.
Pink Floyd
No matter what anyone says, it is impossible to discuss 70's and 80's classics without including Pink Floyd. With the vast talents of Roger Waters and David Gilmour, Pink Floyd produced the kind of music that can only be categorised as 'Floyd-like'. Must-have titles include 'Dark Side of the Moon', 'Wish You Were Here' and 'The Wall'.
Porcupine Tree
The stongest challenger to be the heir to Pink Floyd's legion of fans, Porcupine Tree are still developing but show enormous potential. The main contributors are Steve Wilson and Richard Barbieri (ex-Japan), and have developed their own brand of ambient rock. Wilson's recent work with Fish has also shown him in a completely different light. Must-have titles include 'Signify' and 'Stupid Dream'.
Take a look at what specials are on offer this week at CD Now, or search through their catalogue for something not listed at my store.